Abaad condemns piracy of its name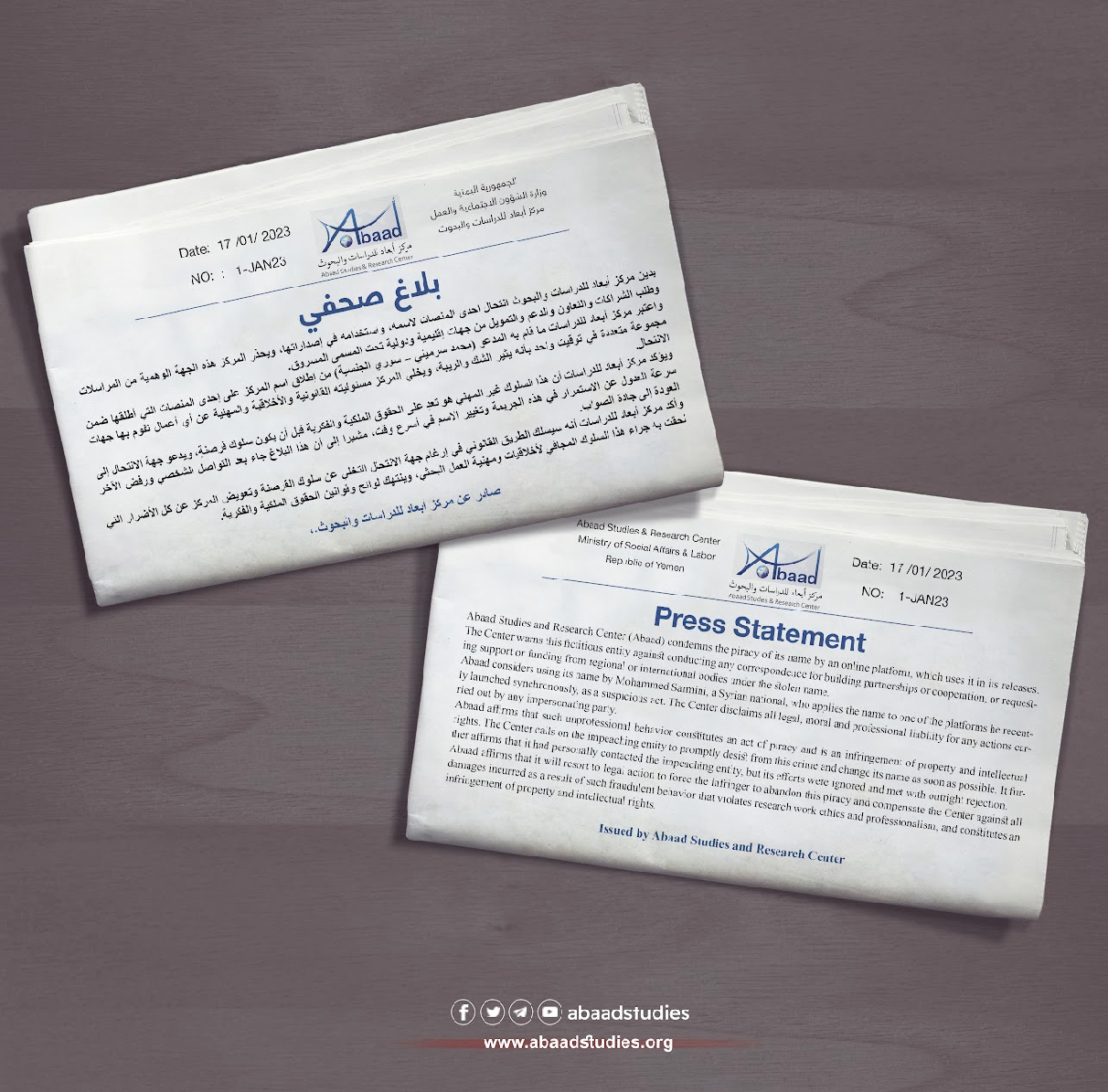 Press Statement
Abaad Studies and Research Center (Abaad) condemns the piracy of its name by an online platform, which uses it in its releases. The Center warns this fictitious entity against conducting any correspondence for building partnerships or cooperation, or requesting support or funding from regional or international bodies under the stolen name.
Abaad considers using its name by Mohammed Sarmini, a Syrian national, who applies the name to one of the platformshe recently launched synchronously, as a suspicious act. The Center disclaims all legal, moral and professional liabilityfor any actions carried out by any impersonating party.
Abaad affirms that such unprofessional behavior constitutes an act of piracy and is an infringement of property and intellectual rights. The Center calls on the impeaching entity to promptly desist from this crime and change its name as soon as possible. It further affirms that it had personally contacted the impeaching entity, but its efforts were ignored and met with outright rejection.
Abaad affirms that it will resort to legal action to force the infringer to abandon this piracy and compensate the Center against all damages incurred as a result of such fraudulent behavior that violates research work ethics and professionalism, and constitutes an infringement of property and intellectual rights.
Issued by Abaad Studies and Research Center